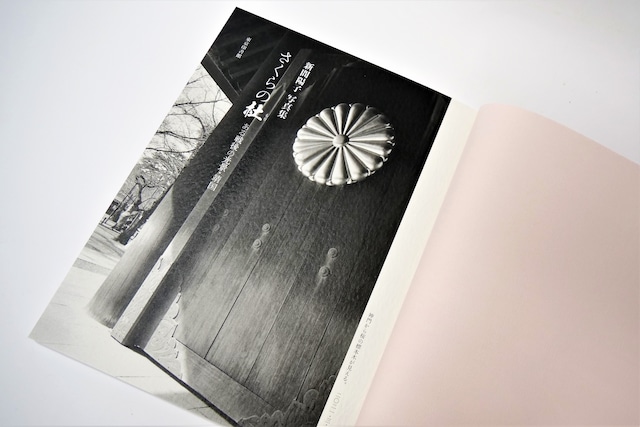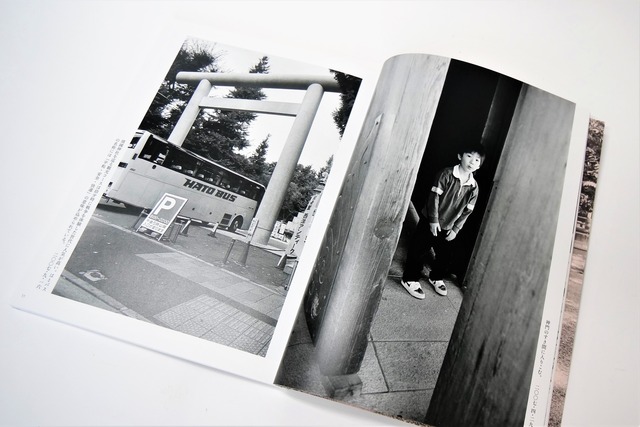 新間陽子写真集 さくらの杜 ある戦後の光景・靖国
-発行日: 2023/4/15
-判型:B5縦変型判 242×185mm
-頁数:112 ページ
-印刷:ダブルトーンオフセット
-製本:無線綴じPUR
-用紙:ニューVマット、ヴァンヌーボVG スノーホワイト

写真家、新間陽子氏が2001年から2021年まで撮りためた靖国神社の光景が収められた、全編モノクロの写真集。

国家のために殉難した人の霊246万6千余柱が祀られ、毎年8月15日の終戦記念日には、日章旗の傍らに立つ軍服姿の男性、もんぺ姿の少女など、現在の日本の日常とは違う光景が散見される靖国神社。

新間氏は複雑な感情が渦巻く場所でもある靖国神社で写真を撮ることを決意し、そこで目にした光景を撮り続けてきました。そこには、現在進行形の靖国神社の姿が活写されています。

-Title: Sakura no Mori, one post-war scene, Yasukuni
-Date of issue:April 15, 2023
-Size: 242×185mm, 112pages
-Tone reproduction:Double tone offset printing
-Binding: Soft cover
-Paper: New V matte, VENT NOUVEAU V-FS snow white

This is a collection of black-and-white photographs of scenes from Yasukuni Shrine taken by photographer Yoko Shinma between 2001 and 2021.

The shrine enshrines more than 2,466,000 souls of those who died in the service of their country, and every year on 15 August, the anniversary of the end of the war, the sight of men in military uniforms standing beside the Japanese flag, girls wearing mompae, and other scenes that are different from the daily life in Japan today are often seen.


Shinma decided to take photographs at Yasukuni Shrine, a place of complex emotions, and has continued to photograph the scenes he saw there. In these photographs, the ongoing state of Yasukuni Shrine is vividly depicted.
Add to Like via app
Reviews

(5)

Shipping method / fee

Payment method