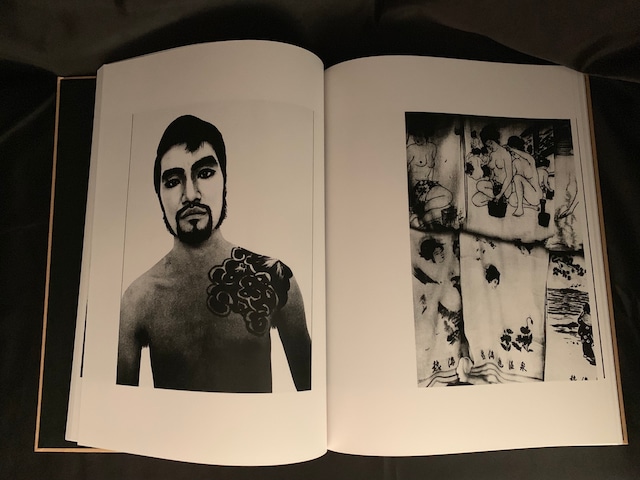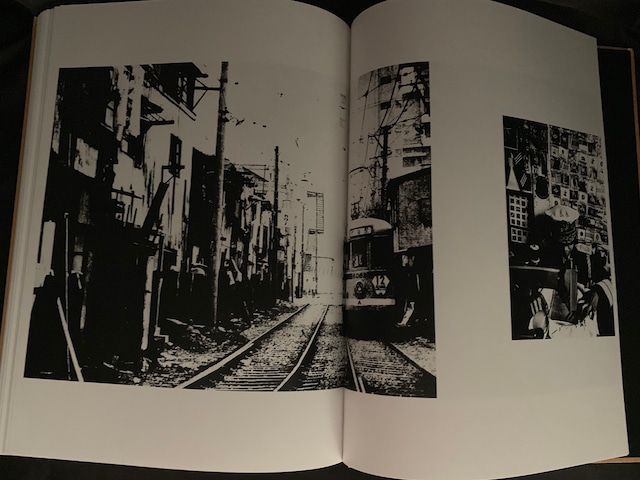 【森山大道】にっぽん劇場写真帖/DAIDO MORIYAMA, JAPAN, A PHOTO THEATER
¥6,600 tax included
the last one
50年前の"時代感"と枯れた風合いを表現するために、本文はグロス感の少ない微塗工紙とマットタイプのスミインキを採用しています。印刷は①スミ+②硬調スミ(コントラスト強め)+③グレー(暖色系)のトリプルトーンにマットニスを加えた4版で設計。

表紙はCMYK+スミ(文字用)+薄茶(特色)+モスグリーン(特色)の7色にニス版を加えた計8色印刷でリニューアルされたデザインに50年前の表紙の肌触りをよみがえらせています。

*以下 月曜社HPより引用〜
森山大道=写真
寺山修司=文
ジャンル :写真・芸術
刊行年月:2018.12
A4判変型上製232頁
表紙:わたがみ
本文用紙:OK ピクシード
発行:月曜社

デビュー作にして、写真史を塗り替えた名作(室町書房、1968年;フォトミュゼ/新潮社、1995年;講談社、2011年)。印刷と装いを一新し、写真家自身がディレクションに加わった決定版。

◎シリーズ「森山大道写真集成」の特徴――初期の名作を初版当時の画像サイズのまま再現し、トリプルトーンの印刷で新生させる決定版シリーズ。写真家自身による当時の回想、撮影にまつわるエピソード、撮影場所など、貴重なコメントを付して、資料的な側面も充実。

Daido Moriyama = Photo.
Shuji Terayama=text
Genre : Photography, Art
Publication date: December 2018
A4 size variant top 232 pages
Cover:Watagami
Body Paper: OK Pixiad
Published by Getsuyosha Publishing

A masterpiece that rewrote the history of photography (Muromachi Shobo, 1968; Photomuse/Shinchosha, 1995; Kodansha, 2011). This is the definitive edition of the book, with a completely new print and outfit, and with the photographer himself serving as director.

Features of the Moriyama Daido Photo Collection series - This is the definitive series that reproduces his early masterpieces in the same size as when they were first published, and rebrands them with triple-tone printing. It also contains valuable comments from the photographer himself, including his recollections of those days, episodes from the photo shoot, and location information. (From the publisher's introduction)

Translated with www.DeepL.com/Translator (free version)

In order to express the "period" feel and withered texture of 50 years ago, the text is printed on lightly coated paper and matte inks with a low-gloss feel. It is printed in four versions: (1) black + (2) black (high contrast) + (3) gray (warm ), with the addition of a matte varnish.

The cover is printed in seven colors (CMYK + smear (for text) + light brown (spot color) + moss green (spot color), plus a varnish version, for a total of eight colors, giving the cover a renewed design and the feel of the cover from 50 years ago.

Add to Like via app
Reviews

(5)

Shipping method / fee

Payment method